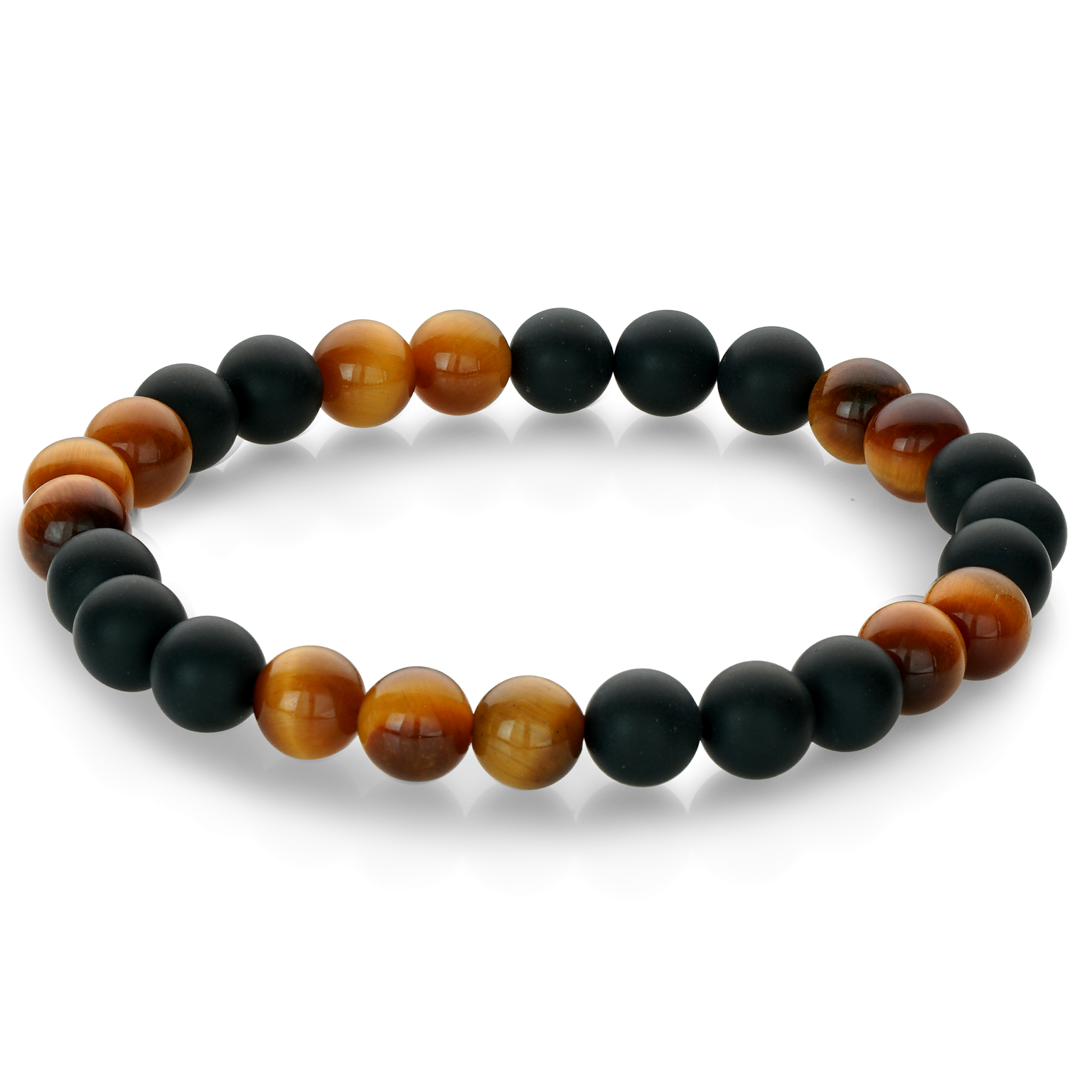 Amari Tiger Eye & Black Onyx Beaded Bracelet
---
Free Shipping on all orders over $250
Award Winning jewellery boutique
---
---
Make a statement with this simple but classic stone bracelet featuring Yellow Tiger Eye & Black Onyx Beads. Perfect on it's own or layered with other bracelets.
Black onyx crystals can be used for grounding, protection, and self-control, and as a shield against negative energy.  Black Onyx is used to heal emotional mental and physical healing as it is said that the physical healing properties of onyx is connected to our root chakra. 
Yellow Tigers Eye is good for growing your confidence and strength. It is known as the stone of courage. It is a root and sacral chakra stone which means it helps you to get grounded, build a safe and strong foundation, and find your motivation once more. It's also good at warding off negative energy.
Yellow Tiger Eye & Black Onyx

Genuine Stones 8mm 
8.2"
Slip on, Stretch bracelet
Brand: Ital Gem
---
Amari Tiger Eye & Black Onyx Beaded Bracelet